Web Accessibility is EqualWeb
The leading powered-AI standard for web accessibility technology
The most reliable digital solution.
Get Free trial
7 days FREE Trial Unlimited pageviews for any plan
Auto AI Accessibility Widget
The web accessibility solution
for all
Become accessible with EqualWeb's powerful Auto AI Accessibility widget solution. Installation takes only a few minutes and you are ready to go with your newly upgraded accessible website 24/7.
The Auto AI tool is applicable to all websites and organizations, regardless of size or platform, and is by far the fastest route to web accessibility. This makes it the most popular web accessibility solution for businesses that choose it for ADA compliance and WCAG 2.2 conformance purposes. The Auto AI plan is divided into four options according to the size of the website.
Our Auto AI plan starts with the most competitive price in the market worth $39 per month, including free WCAG 2.2 auditing.
Request a demo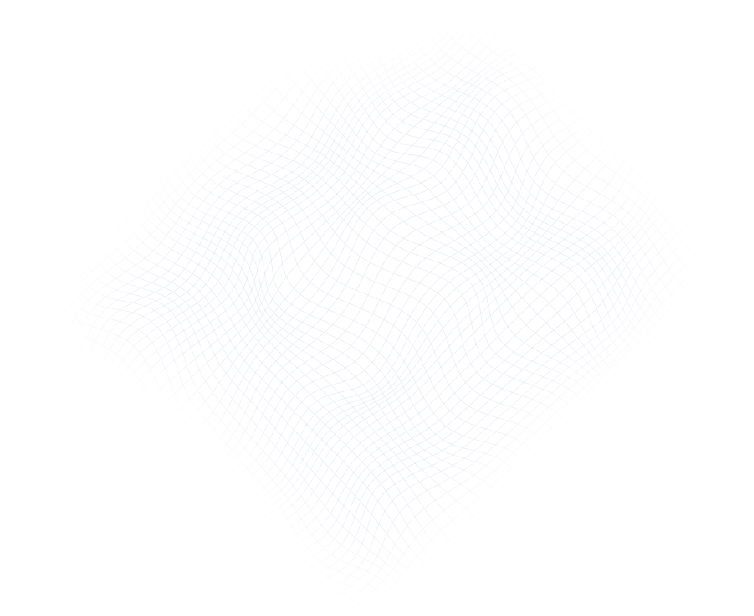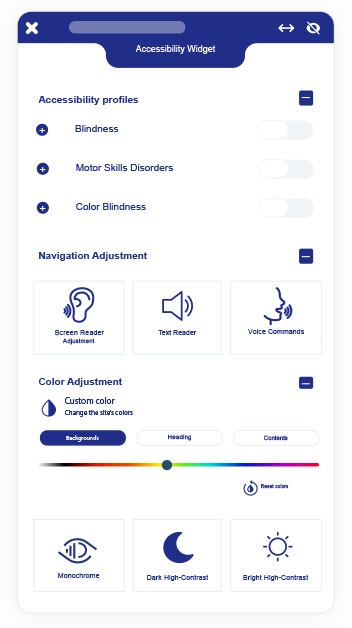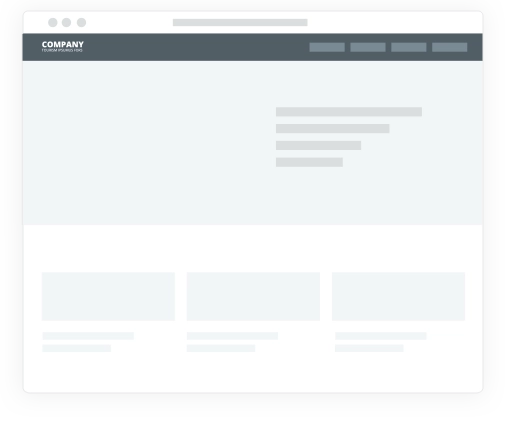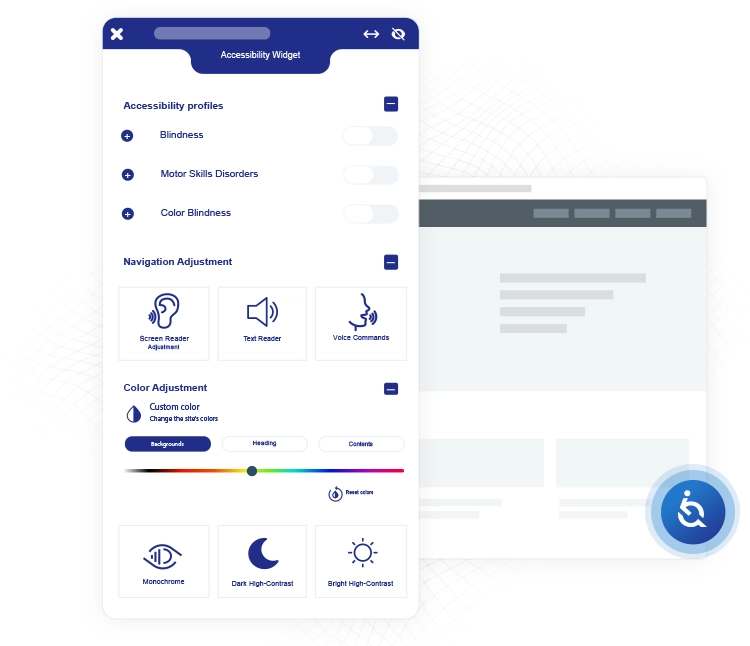 Auto AI essentials
The Auto AI interface is state-of-the-art technology developed by EqualWeb over the course of several years by experts in the field of web accessibility. After installing a code copied from your personal dashboard on the EqualWeb website, the widget is displayed on your website and automatically remediates accessibility issues in real time.

The Auto AI button is fully customizable and can be elegantly integrated with your website design. The plan offers a guide on how to customize the interface in a DIY fashion, which is simple and intuitive for use.

The powerful interface is lightweight, pops up super-fast, and does not slow the performance of the website for users who do not use the Auto AI widget.

Applying the plan for your website will make it accessible against ADA and WCAG 2.2 standards, potentially welcoming some 20% of the population that lives with some type of disability (according to CDC data). Our clients who implemented the Auto AI on their websites and apps have reported an increase in traffic and revenue.

The Auto AI`s cutting-edge technology pushes the web accessibility market to new heights, serving as the standard and envy of web accessibility competitors around the globe.
Book a meeting with an expert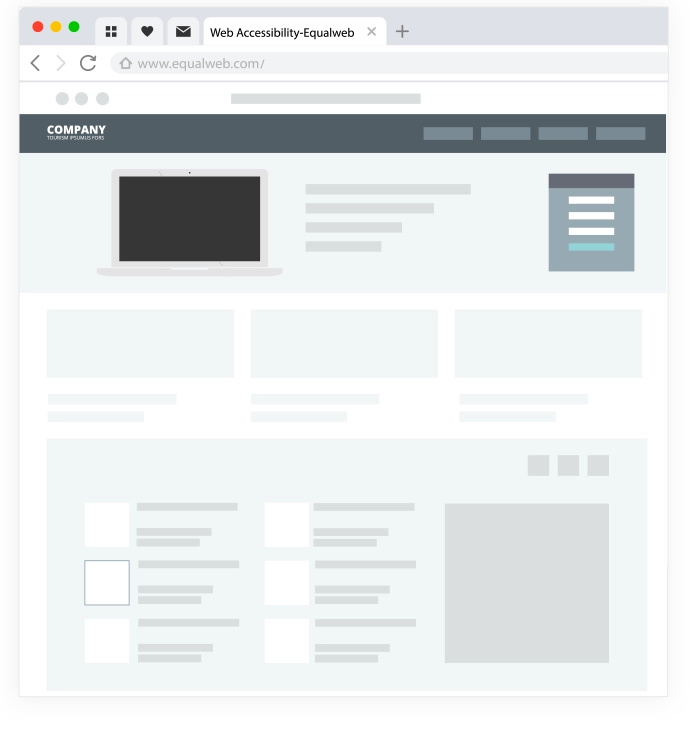 Elegantly integrated with your website
Make it accessible against ADA and WCAG 2.2 standards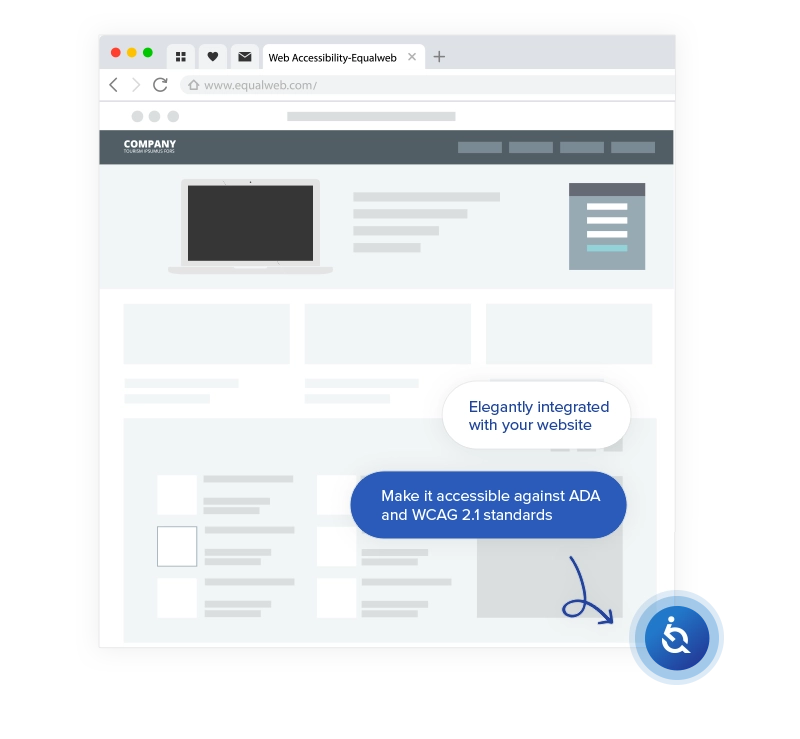 Auto AI breakdown
The EqualWeb Auto AI Accessibility Widget is a powerful interface that is displayed on your web pages (you may also customize this feature in alternative displays). Although the Auto AI widget offers sophisticated options for users with disabilities, it remains simple, friendly, and intuitive for use.

The Auto AI has three main remediating adjustments: Navigation Adjustment; Color Adjustment; and Content Adjustment. Each Adjustment has a dropdown menu of multiple accessibility functions, 32 in total, that cater to a wide range of impairment issues. We address each function in more detail further below.

To simplify matters, the AI has an "accessibility profiles" function, which allows the user to select his or her type of disability and automatize the entire adjustment process (more on this anon).

The widget also comes with 41 languages, making your website accessible to users from all over the world.

Furthermore, it comes with an Accessibility Statement and a Send Feedback feature in order to allow your users to share their browsing experience impressions. This is a regulatory requirement.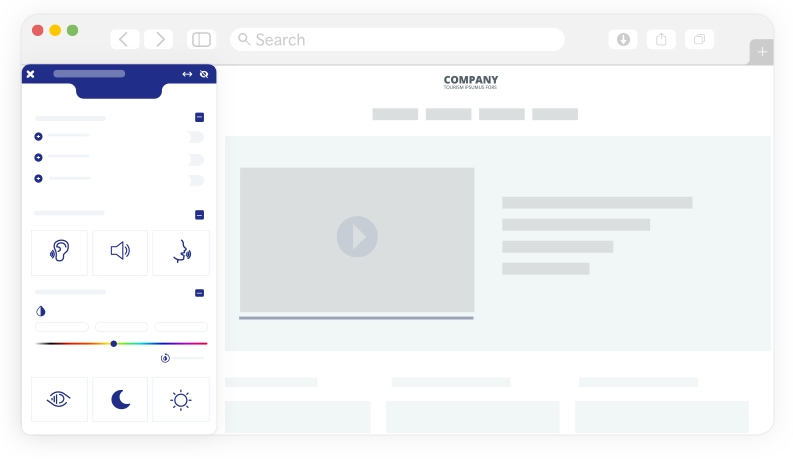 40+languages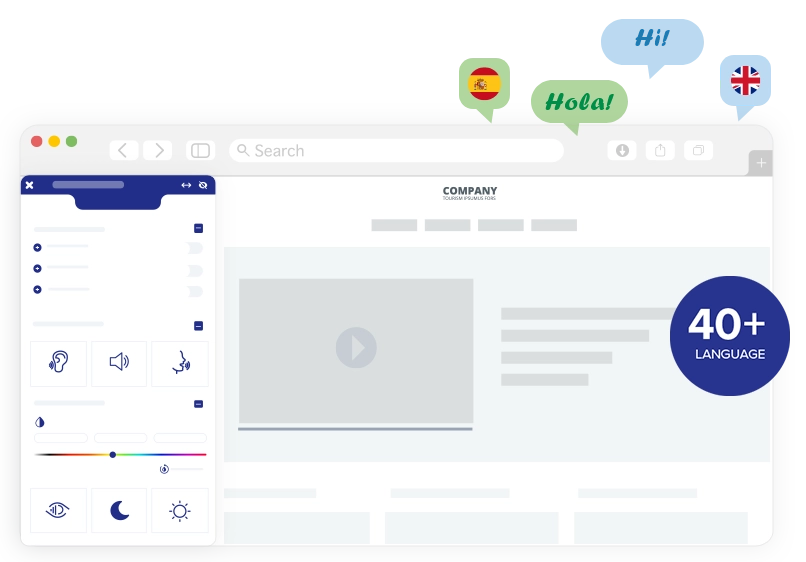 Lightweight interface
EqualWeb's new lightweight design launches the Auto AI faster and allows for faster performance levels. Our goal is to level the online playing field so the browsing and navigation experience of users with disabilities runs as smoothly and with few difficulties as possible in comparison to regular users.

As for regular users, their web page browsing and engagement are not affected one bit as the EqualWeb technology runs independently from the website. They will not even notice the existence of the Auto AI feature.
Contact sales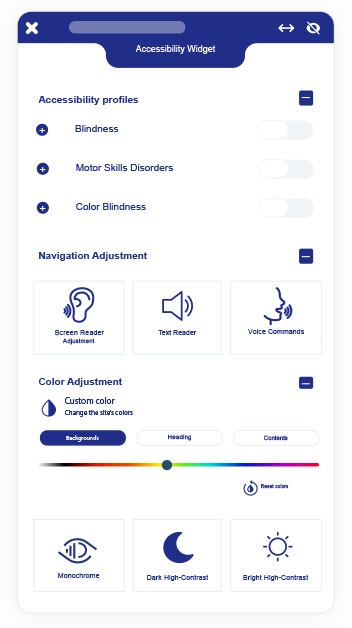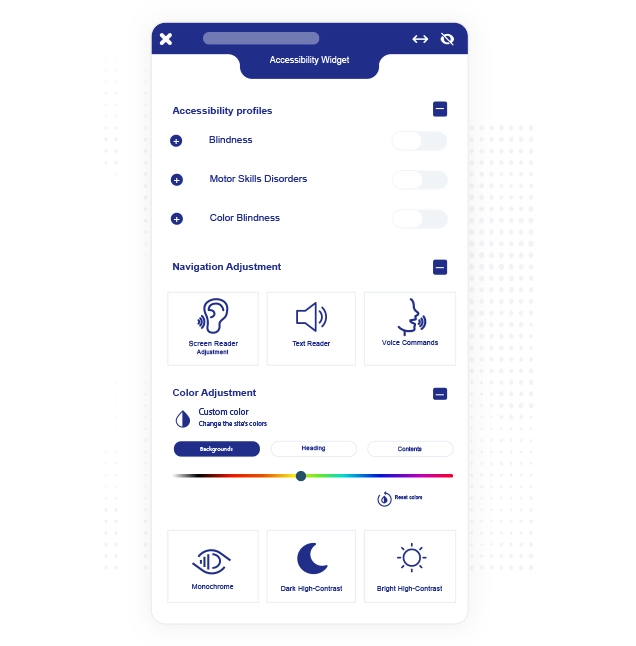 Customizable design interface & logo
EqualWeb clients enjoy a large design pool of customizing options of the Auto AI widget according to their aesthetic preferences. Alter the color, icon, location, or activation button of the Auto AI interface with our simple guidelines or via assistance from your account manager. You may also use your brand label on the interface if you wish.
Contact sales
Request a demo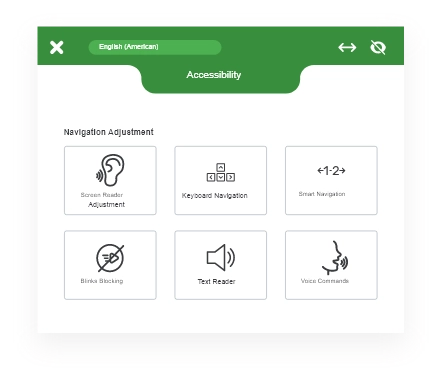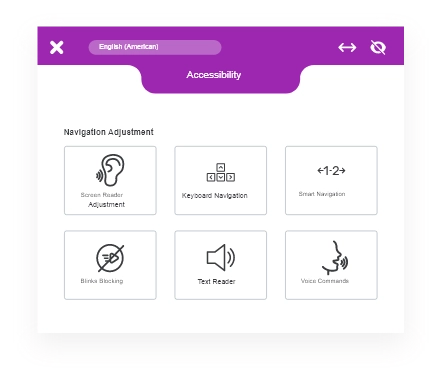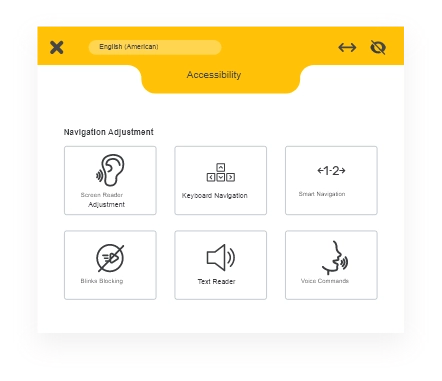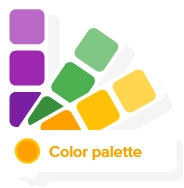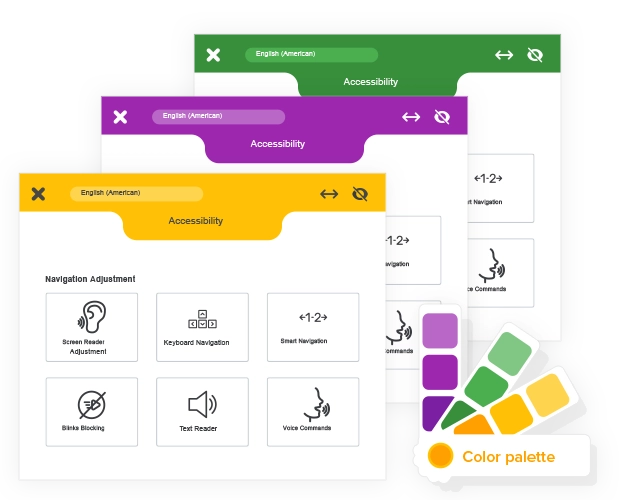 Auto AI functions
Users with disabilities can create the optimum browsing experience for their needs using EqualWeb's Auto AI Accessibility Widget. By simply toggling buttons on and off in the menus, users with impairments can navigate the website in a friendly and accessible manner, tailored to each specific need. The powerful Auto AI functions meet any disability type, from dyslexia to motor and audio impairments. The Auto AI offers a rich and easy-to-use interface comprising a total of 32 functions.
Auto AI languages
The Auto AI Accessibility Widget supports 41 languages, and we are always adding more!
Here is a list of the languages that the widget provides, putting the entire world at your website's doorstep.
Accessibility laws by country
tools
The best web accessibility remediation and evaluation tools in the market
Try the EqualWeb Widget for Free
Just copy the code that is generated from your EqualWeb account and paste it into your website for full implementation. Yes, that's all!
Request a demo
Start free trial