Web Accessibility is EqualWeb
Accessibility made easy with our AI technology and certified experts
Trusted. Experienced. Innovating.
Get a demo
7 days FREE Trial Unlimited pageviews for any plan
Who We
Are
EqualWeb is a software development company that makes the web accessible for people with disabilities. We provide a selected range of tools that enable businesses and organizations to create accessible websites and digital content, complying with the law.
The teams of EqualWeb offer an international leading solution for online accessibility, removing barriers for individuals via a technologically advanced, friendly, and seamless browsing experience. Our technology is based on a powerful AI system that can automatically identify and fix accessibility issues on the website. We also use our in-house accessibility experts to manually audit and fix issues to ensure the website meets worldwide compliance laws.
EqualWeb's highly-experienced team of IT, accessibility experts, designers, programmers, and marketing experts are committed to effectively offering accessibility solutions for websites through a straightforward and cost-effective process.
Today we are trusted by global-leading brands as well as organizations of all sizes to set and deliver the highest industry standards for web accessibility.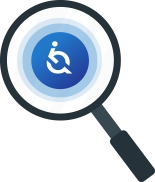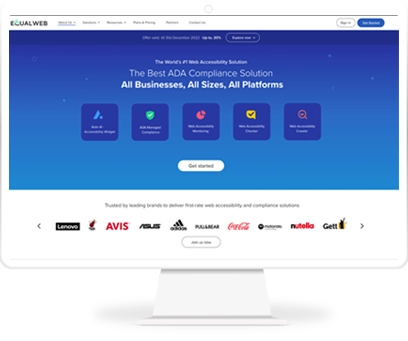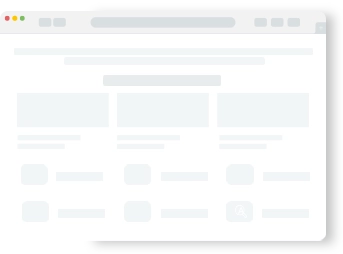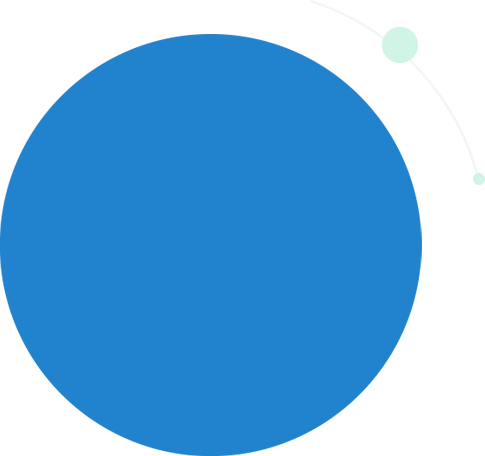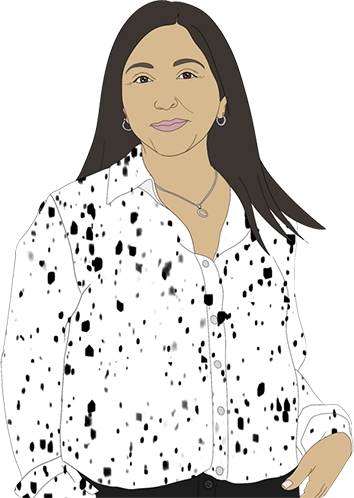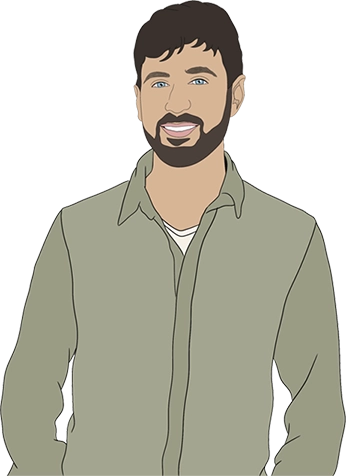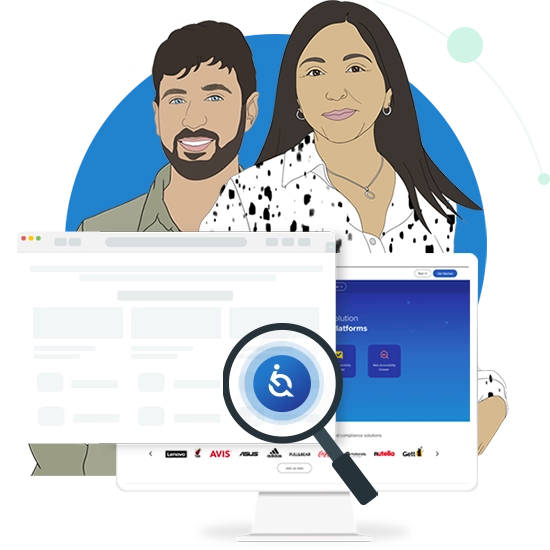 EqualWeb is trusted to deliver first-rate accessibility and compliance solutions
Accessibility made easy with AI technology and certified experts
EqualWeb's hybrid approach is the leading solution in the digital accessibility field. Our first-rate technological system combined with our dedicated team of experts and advanced evaluation tools delivers accessible and compliant websites for all businesses, of all sizes, and of all platforms.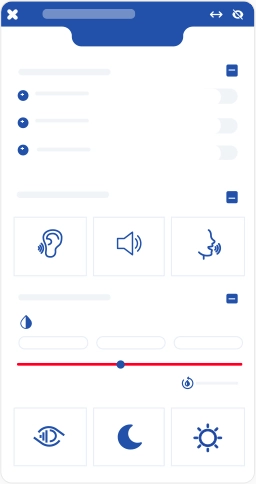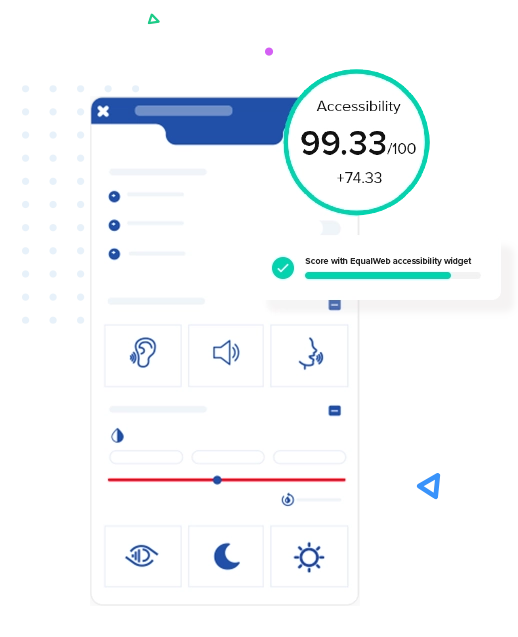 Our
mission
EqualWeb strongly believes in a future where digital barriers do not exist, and individuals from all walks of life, regardless of sex, age, geography, economic status, or disability and ability, have access to an equal and inclusive web, welcoming to all.
We fully acknowledge the difficulties in achieving this complex goal, which is why we invest our energy and time in cost-effective and smart technological solutions, without forgetting the human element that can never be entirely replaced by machines.
That is our mission and we are pursuing it vigorously and dedicatedly.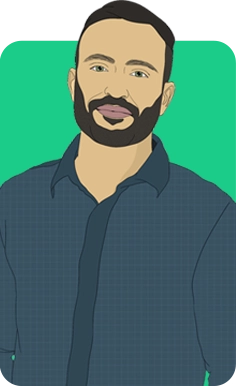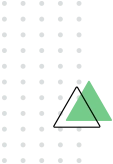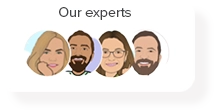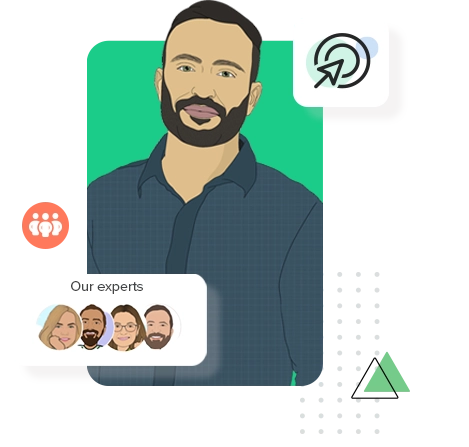 Why web accessibility
The World Wide Web Consortium (W3C) stipulates: "Web accessibility means that websites, tools, and technologies are designed and developed so that people with disabilities can use them."
EqualWeb is dedicated to the mission of making the web equal, which can only be achieved via B2B services. EqualWeb's goal is to help its clients offer equal access to everyone at a cost-effective and seamless browsing experience making everyone a lot happier in the process.
Get a Demo
The right thing to do
One in every four adults in the United States, around 61 million people, lives with some type of disability, according to the CDC.
According to various estimates, one billion individuals globally live with impairments.
This is a large portion of the population that faces difficulties in accessing public products and services, either physically or digitally. The Internet was supposed to be the great equalizer of opportunity, open for all and accessible to every individual on the planet.
Making websites and digital devices accessible to all is the right the to do - and we can help you achieve it in no time.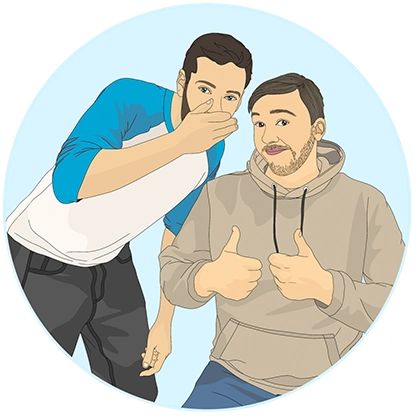 Why choose Equalweb
ADA & WCAG 2.2 compliant
Trusted by international brands
Up to $1 million warranty
AI-powered technology
Highest security
Protecting your privacy
Scalable auditing tools
Competitive prices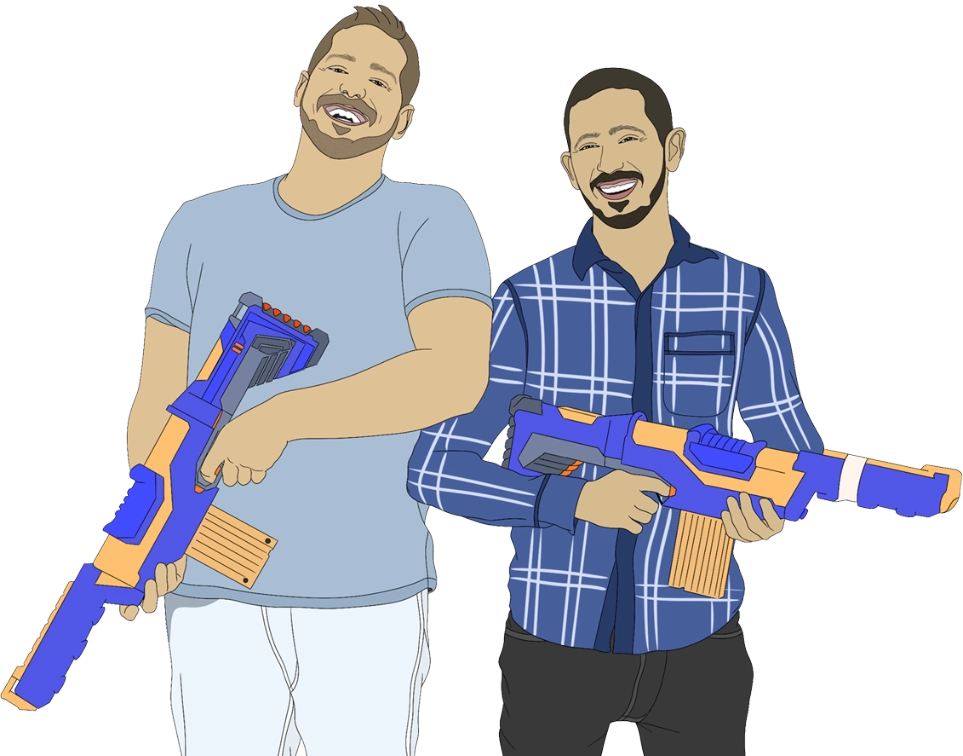 Tailor-made plans
We have a variety of plans tailored for every business, in kind or size, starting from $39 a month to tailor-made plans for enterprises. Our solutions are based on AI-powered technology combined with customized remediation by experts.
Learn more
Certified specialists
Our web accessibility specialists are CPACC-certified by the International Association of Accessibility Professionals (IAAP), attesting to our first-rate expertise. Leading the web accessibility field for years, EqualWeb's team of professionals continues to set accessibility standards for excellence worldwide.
The EqualWeb touch
One of the best benefits of working with EqualWeb, our clients will attest, is its human touch. Whether via email, phone, or Zoom, the EqualWeb team is always professional, cordial, and efficient, with a quick response time.
Contact us
Highest security standards
All of our digital products are designed with the most rigorous standards of security in mind. EqualWeb leverages Cloudflare's range of security services, which provides DDoS protection, defending against large-scale attacks, and a Web Application Firewall (WAF) that safeguards against common vulnerabilities
Learn more
Get started on your journey toward web accessibility
EqualWeb works with a wide range of industries, including healthcare, education, government, retail, and finance, among others. The company also provides ongoing support and training to ensure that customers can continue to create accessible web content in the future. We also offer a FREE testing tool for your Google Chrome browser.
Get started on your journey toward web accessibility with the leading and best web accessibility vendor in the market today. We help businesses and organizations create more inclusive online experiences for all users, fully meeting compliance standards and non-discriminatory guidelines.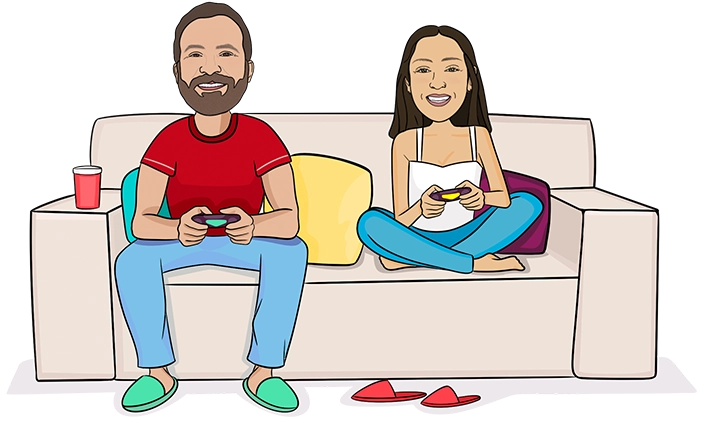 Meet our
happy clients
"ADA compliance was definitely a factor with our decision to choose EqualWeb.
In today's digital landscape, meeting ADA laws that cater to customers with disabilities has become crucial for businesses. EqualWeb understands this need completely, which is why tens of thousands of companies, ranging from Fortune 500 firms to small businesses, trust us to remediate their websites against the highest and most up-to-date international digital accessibility standards. We are honored to partner with companies like Motor Bookstore, who prioritize smart solutions that are not only cost-effective but also ensure inclusivity for all.
Michael Hornok, CEO of Motor Bookstore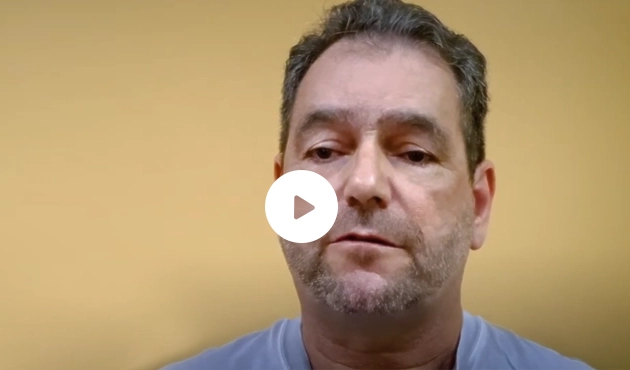 More Details
"I think everybody should provide [the EqualWeb] functionality to their websites.
Nuwber, after an extensive search for the best web accessibility solution, found that EqualWeb stood out as the top choice for website remediation. We are thrilled to offer our premier web accessibility services to fulfill Nuwber's accessibility and compliance needs. At EqualWeb, we pride ourselves on delivering the highest level of service to our clients and are grateful for their trust and support. Our commitment to exceptional accessibility solutions is exemplified by our loyal customers. Take a moment to hear the warm testimonial that Nuwber graciously shared with us.
Eugene Kirdzei, CTO of Nuwber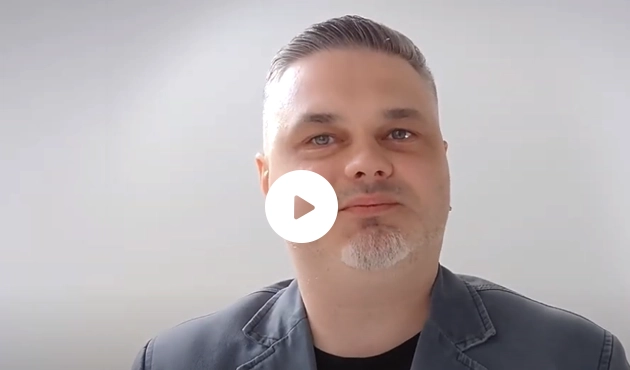 More Details
"I have to say that the EqualWeb team has been one of the best partners for Lenovo.
EqualWeb is delighted to cooperate with the world's leading PC company, Lenovo. We take great pride in providing top-notch web accessibility solutions for Lenovo's platforms. With Lenovo joining our esteemed list of loyal clients, we are grateful for their trust and support. We also extend our gratitude to Salo for her kind remarks, which attest to our strong partnership. Our collaboration with Lenovo reinforces our commitment to delivering exceptional accessibility solutions.
Hanna Salo, Senior Manager of the E-Commerce Business Unit, at Lenovo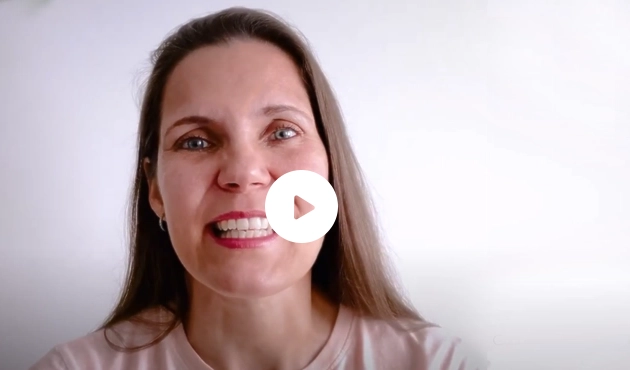 More Details