Accessibility Audits
Your team is the channel to serving your customers. Your website is the channel to your sales. Do you know you can serve even more customers and make more sales with full accessibility? Your team is doing a great job, but where do they even start?
An accessibility audit is like a full physical checkup at your doctor. You won`t get a prescription when you walk in the door, but after the examination, you`ll know exactly what it`ll take to improve your health.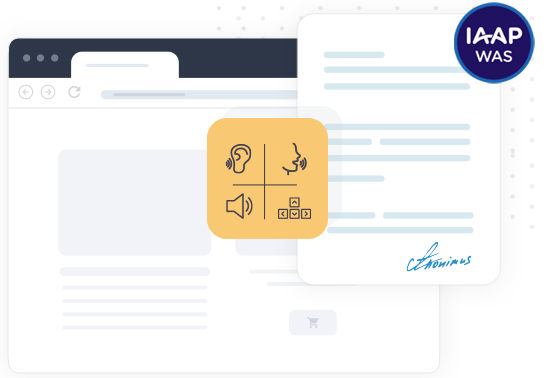 Book Your FREE Audits Today
Whether you are planning a new website or app or redesigning an existing digital property, we are here to guide you through the process ensuring the final result is compliance with WCAG 2.1 standards
Book FREE Audit Now
Full Accessibility Audit
Begin long-term accessibility process for all users
Establish goodwill procedures that indicates a commitment towards compliance
Prevent potential lawsuits
Create a blueprint for accessibility adjustments
Review all necessary adjustments and remediation options
Receive a clear and actionable checklist of accessibility issues
Delegate content, design, and development adjustments to relevant teams
Prioritize compliance adjustments for immediate, short- and long-term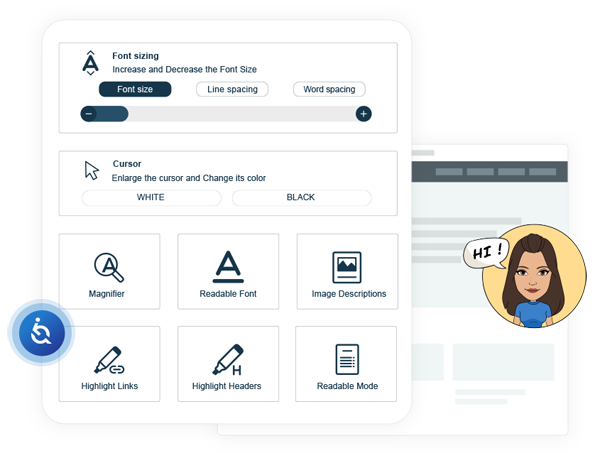 Optimize Your Site With EqualWeb
Working with Equalweb`s accessibility consulting services will go beyond ensuring you are compliant or preventing litigation. A website that is fully accessible opens the door to customers of all needs, preferences, and physical limitations. Making adjustments can make all the difference. You won`t need to redesign your entire site to improve its accessibility. EqualWe`s remediation is based on just one line of code. An initial audit highlights the areas of key concern, and indicates where further adjustments to content, structure, design, or coding.
USE OUR FREE ACCESSIBILITY AND GET FULL SCAN MONITOR FOR FREE!
Start FREE Scan Monitor Today