Security

Just as we care about the accessibility of your website to benefit your customers, we ensure—as a top priority—your privacy and security.
Your Accessibility is Safe with EqualWeb
At EqualWeb we care about the privacy of our clients. We are deeply focused and engaged in providing the highest levels of security measures to ensure the confidentiality of your digital properties and data.
All of our digital products are designed with the most rigorous standards of security in mind. Our consultants are knowledgeable in the highest privacy standards, ensuring that all conversations, digital data, and proprietary information are kept safe throughout the process. As a company, Equalweb is constantly engaged in learning and administering the most up-to-date security technology and data privacy so we can maintain our compliance in accordance with the highest available standards.
EqualWeb products operate under standard ISO/IEC 27001 and maintain facilities that are secure against electronic and physical intrusion.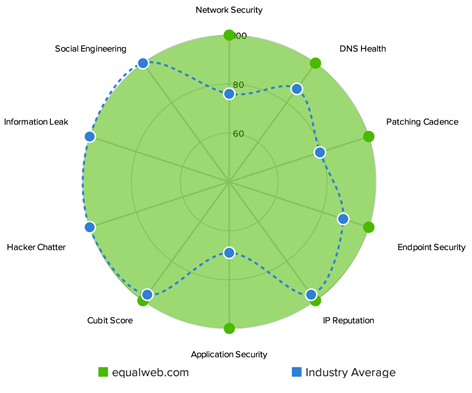 EqualWeb's system handles all types of disabilities required by the WCAG standard

Blindness

Visually impaired

Auditory

Cognitive

Motor Impairment

Epileptic

Elders
We care about your privacy
We're entirely invested in maintaining a highly secure and reliable environment for our customers. That's why our security model covers all aspects of the EqualWeb platform. We are fully compliant.
We have developed our security framework using best practices in the SaaS industry. Our key objectives include:
Customer Trust and Protection: consistently deliver superior products and services to our customers while protecting the privacy and confidentiality of their information.
Availability and Continuity of Service: ensure ongoing availability of the service and data to all authorized individuals and proactively minimize the security risks threatening service continuity.
Information and Service Integrity: ensure that customer information is never corrupted or altered inappropriately.
Compliance with Standards: implement process and controls to align with current international regulatory and industry best practice guidance. We have designed our security program around best-of-breed guidelines for cloud security. In particular, we leverage standards like SSL, EU GDPR, McAfee and align our practices with ISO/IEC 27001.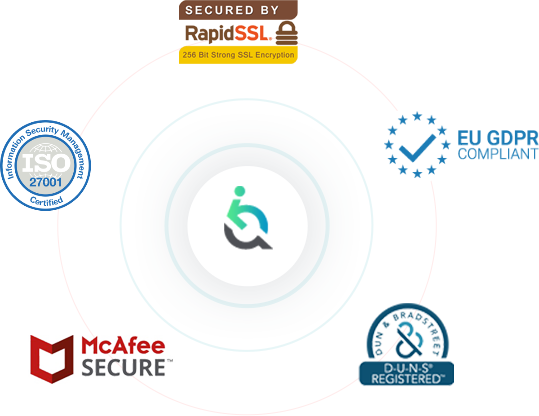 The security of our clients is extremely important to us
EqualWeb Cloud Security Service
For more information about our security policies, do not hesitate to reach out to us
Contact us for more security info

Security and Risk
EqualWeb products are offered as Software-as-a-Service (SaaS) solutions. These solutions are available to customers through purpose-built web applications, application programming interfaces (APIs), and email plugins.
Easy 1 step - just insert one-line-of-code
Plugin code security by Sub-resource Integrity
Data Center Storage on the International server farm
Two-Factor Authentication (2FA)
Standard ISO/IEC 27001
Web Application Firewall (WAF)
Encryption is done via the SSL/TLS protocol
Monitoring software and SMS alerts
Integrate procedures into the entire project life-cycle
Security framework using best practices in the SaaS industry
We do not collect any personal data from your website
Section 508 Compliance at EN 301549 Compliant level AA