Accessibility Affiliate Program
Boost your earnings by driving traffic to EqualWeb and get paid for every first-time buyer with no referral limit and a lifetime attribution.
EqualWeb is a world leading solution for digital accessibility.
Help us fulfill our mission is to make the digital world accessible to everyone.
Tap into Accessibility Affiliate Program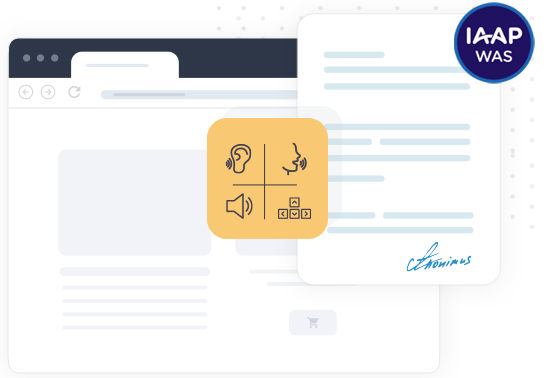 Become an Affiliate and Start Earning Money Today!
Interested in Becoming an EqualWeb Affiliate?
Join EqualWeb Affiliate Program and start earning money
Start Earning Now
Don't Miss This Opportunity!
It's FREE Program
It's free to get started. Access marketing materials, tools, and more! .
Maximum Earnings
Get paid for every first-time buyer with no referral limit and a lifetime attribution.
Professional Support
Our team are available to you 24/7 to assist you in every step.
Intuitive Dashboards
Easy-to-use dashboards to launch, manage and monitor campaigns.
Start Earning
Earn the moment your traffic converts. Check out our commission plan.
We're Everywhere
Web accessibility is consumed all over the world and relies on the law.
How it works?
We've streamlined our entire affiliate process to ensure ease of use, while still maintaining extremely accurate affiliate tracking.
Visitor clicks on an affiliate link on your site or in an email.
The visitors cookie is placed in their browser for tracking purposes for 60 days.
The visitor browses our site, and may decide to order.
If the visitor registered and placed an order, all orders will be registered as a sale for you for the next 12 months from register day.
We will review and approve the sale. Get up to 30% commission for every license purchased.
JOIN OUR FREE ACCESSIBILITY AFFILIATE PROGRAM AND EARN UP TO 30% COMMISSION!
Start FREE Make money Today