VPAT - Voluntary Product Accessibility Template
A Voluntary Product Accessibility Template (VPAT) is a voluntary self-assessment report that specifies in a simple statement the accessibility features of a website and how it meets the Revised 508 Standards.
Vendors usually generate a VPAT in order to sell information and communication technology (ICT) to the Federal government. The best way to do so is by demonstrating how your website meets accessibility regulatory requirements via a VPAT. If you are looking to sell ICT products to the government, generating a VPAT is a must.
You can learn more about
VPAT
at the
Section 508
website, where you can also download the VPAT template.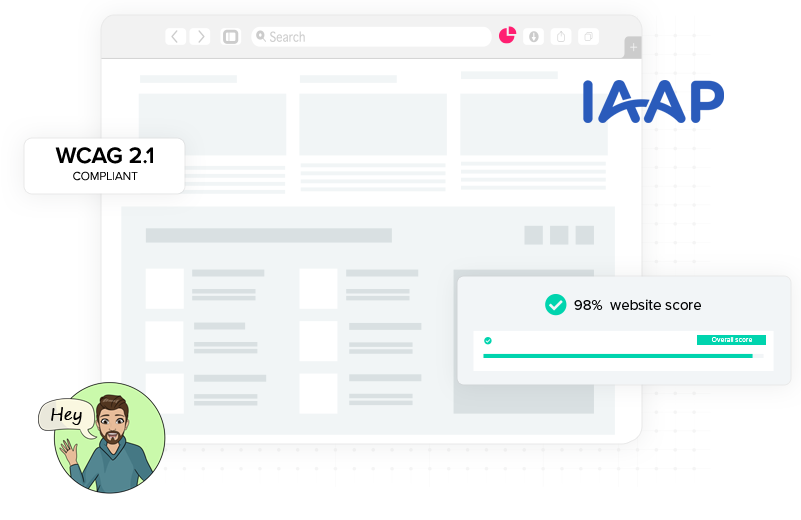 Generate VPAT
EqualWeb can assist you in generating a VPAT. Our reports are thorough, simple, and highly detailed, accurately reflecting your accessibility status as well as the existing gaps between your website and legislative standards (if they exist). After EqualWeb conducts the VPAT for your organization, it is discreetly yours for use. We at EqualWeb ensure as a top priority the privacy and security of our clients.
What is VPAT
We generating process is simple: we run an audit of your website with the most advanced and powerful monitoring technology. Our manual team of experts then scans your website for any accessibility issues that the automated scan may have missed. Then we run another monitor scan until your website or mobile app is fully assessed (depends on the complexity of your product). At the end of the process we issue the report to your email.
Get a VPAT Report NOW