The World's #1 Web Accessibility Solution
Accessibility made easy with our powerful testing tools

Make your website ADA compliant – tailored for every business size!


What Makes us
Different from Others?
The difference

EqualWeb

All others

Compliance

Compliance with WCAG 2.1, ADA, Section 508, AODA, EN 301549 and IS 5568
"As closely as possible"
"We aim to adhere"
"Most site pages meet the accessibility criteria"
"Increased compliance"

Pricing

Ranging from free to tailored offer.
Price match -20% policy, ensuring you will always get the BEST price.
No warranty
From 490$ to 100,000$ per year


Maintenance

Year-round protection
No Maintenance!

Warranty

Up to $1,000,000 warranty
No Warranty!

Security

McAfee Secure certification Trusted site certification. SHA 512, Sub resource integrity, ON PREM option, ISO 27001 certified, GDPR-compliant
Light security!






Our Customers
EqualWeb is trusted and used by industry-leading companies. From Fortune 500s to non-profits, we`ve got you covered!
Governments, enterprises, and small businesses alike trust us to deliver the most robust remediation and ADA compliance available
The Process
EqualWeb scans your website domain to uncover any possible issues that may hinder accessibility or result in a violation risk for your organization. It`s fully customizable and easily adapts to your website - insert your domain and let`s get started.

Big Data with
crowd-sourced scanning
Data - more than 100,543,679 web pages from more than 50 CMSs made accessible on our platform. Our platform`s database contains more than 1,000,000 accessibility remediation rules.

Machine
learning process
Our machine learning algorithms analyzes the data to identify patterns and trends in accessibility issues and learn to predict the remediation labels of new data.

Automatic remediation process powered by AI algorithms
(Auto AI-powered plans)
We analyze your site from the ground up and introduce the accessibility rules that fit your code, content, and style.
This automated process is designed to fix common issues and bring your website up to 95% compliance!

Manual audit and
remediation process performed
by our accessibility experts
(Fully-managed accessibility plans)
In order to reach full compliance, our accessibility experts and QA team (comprised of people with disabilities) review your website and perform a manual audit with the reader software. We then remediate all the issues found.
EqualWeb is the O-N-L-Y accessibility solution that`s backed up to a $1,000,000 warranty!
The best AI Solution in the market
Real-time completion for Web Accessibility ADA & WCAG Compliance
Start from $39/month, free 7-day trial, include free wcag monitoring
Quick 1-minute installation for 24/7 automatic coverage
The only company provides Hybrid Solution AI & manually remediates
Professional - in-house accessibility experts Customize with manual remediation
Benefit - Accessibility statement and certificate of performance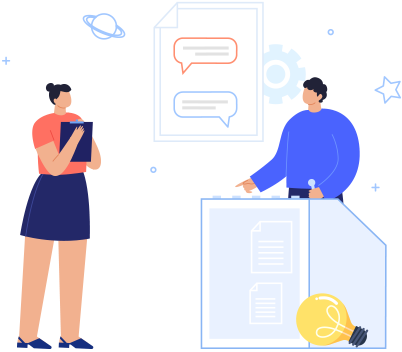 Exclusive accessibility features with EqualWeb`s remediation tool
With our complete set of accessibility tools, EqualWeb helps enhance the browsing experience to best meet users needs, based on their individual disadvantages and preferences.
Voice commands

Allowes users to browse the website without the mouse or keyboard, executing commands using the microphone alone.

Smart navigation

Enables site navigation using numeric keys.

Giant tech collaborations

We collaborate with powerhouses such as Google, Amazon and Oxford to ensure our systems are always at the pinnacle of today`s technology.
Show me all features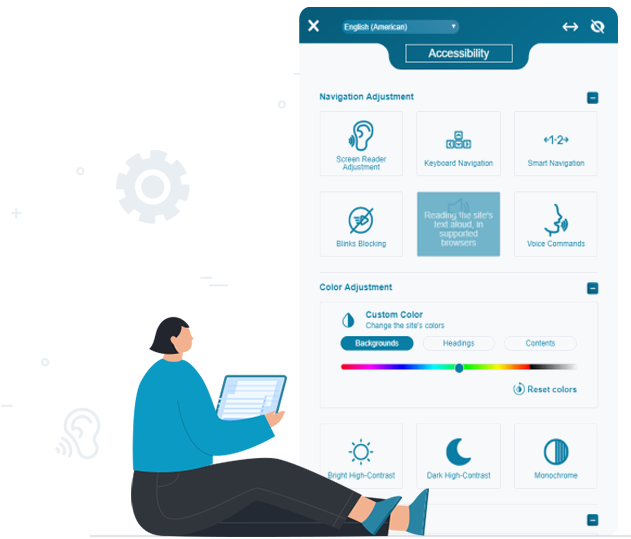 Supported Platforms & CMS
EqualWeb supports ALL cross-platform, using our cutting edge technology based on unique AI algorithms.
We can help you make your website and all your digital content accessible without modifying your code.
Just insert one-line-of-code and we will do the rest!
testimonials
What Our Happy Clients Say
Frequently Asked Questions